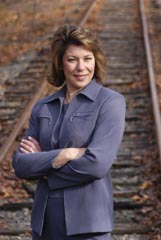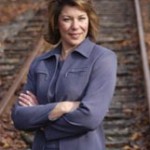 Career Life Coach Dawn Quesnel, AKA Coach DQ, Quesnel is a professionally certified coach and an accredited member of the International Coach Federation (she recently received "Coach of the Year" honors from that organization's New England chapter). In addition to coaching clients, Coach DQ frequently appears on local and national media outlets, including ABC-TV, FOX-TV, WGBH-TV, NYC Neighborhood TV Network, Disney Radio and Blog-Talk Radio. She most recently penned a chapter for SelfGrowth.com Founder David Riklan's new book, "101 Great Ways to Enhance Your Career".
How long have you been using Constant Contact?
DQ:  Since 2004.
What Constant Contact products do you use?
DQ: I've used e-mail marketing and their survey product. 
What do you use it for?
DQ: To keep in touch with clients, associates, friends and family. 
What do you like about it?
DQ: It's easy to use.
What's been your biggest challenge in using Constant Contact?
DQ: Getting around spam filters
How successful has Constant Contact been in helping you grow your business?
DQ: Very helpful!  I love getting those e-mails saying, I've been on your e-zine for years and I'm ready to set up a coaching consult with you.
If you could cite one reason why companies, small business owners and organizations should use Constant Contact, what would it be?
DQ: It's a great way to keep in communication with customers and clients.