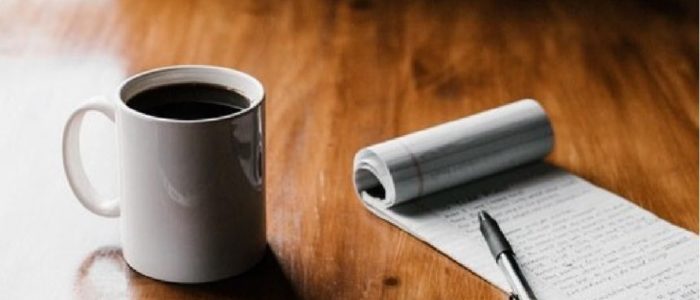 Do you have a blog with at least five entries? Then you have the makings for an e-book/lead magnet that can open the door to dozens of marketing opportunities, helping you convert visitors and welcoming new prospects.
Door #1: A Lead Generator for your Website
First and foremost, having an e-book/lead magnet on the home page of your website or on a landing page gives you a way to capture contact info from visitors. Sure, they may be kicking tires. But in a world where people are bombarded with e-mail, you know somebody who bothers to share theirs is serious at best, curious at the least in what you offer.
Door #2: What you can do with your new title—Author—and new title—the eBook
The number of ways you can promote your business with even a short 5-10-page e-book abound. Let's the count the ways:
Press release announcing publishing of your book
A noteworthy addition to your LinkedIn profile, both as a new position and part of your summary
A handy follow-up to prospect meetings (e.g. "Good meeting with you yesterday. For your perusal, here's a copy of my book").
Additional follow-up for people who have specific questions. So, instead of sending them to your blog, you send a copy of your book.
Social media fodder. Periodically mention your e-book on social media posts. One great strategy is to posts selected text from the book and then offer a free download.
Enhancing your profile for speaking engagements. There's just something about adding author to your title that makes you more appealing as a speaker. If paid and unpaid speaking engagements are part of your marketing plan, having a book, even a short e-book, is a must.
Pitching you/your company to the press. Again, there's an added oomph to your pitch to contribute an article or be a source if you can say "Your expertise and author of 'Greater Book on your Expertise'."
A regular feature of your e-newsletter (e.g. "Download a free copy of "Name of your Book").
An addition to your e-mail signature, image with a link on it preferred.
Hopefully, you get the idea. If you have enough related content, you could even sell your book of blogs on Amazon. Again, something about saying, "Check out my book on Amazon" that gets people's attention.
Door #3 – How much, Monty?
You can have an e-book for your business for under $500—even as little as $300 if you have five blogs you're comfortable featuring that don't require editing. Of course, there are some other things you might want to add—including some help with incorporating your e-book into your marketing strategy.
If you would like to see what a lead magnet/eBook for your business could look like, please drop us an e-mail with a link to your blog.